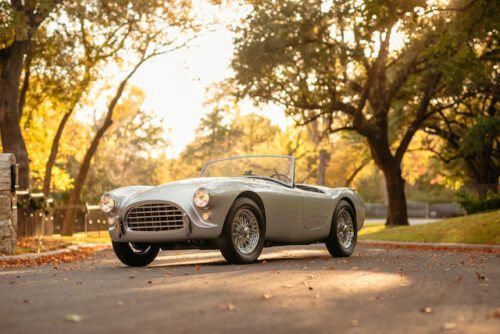 In Scottsdale, on January 27, the first Bonhams auction took place. 89 lots were put up for sale, 93% of which found new owners. The average age of cars was 92 years.
The top three was led by the 1958 AC Ace roadster. One of 266 pieces that has competed in the past in various competitions of elegance, including Amelia Island and Pebble Beach, sold for $516,500.
The 1953 Mercedes-Benz 300S Roadster is a little behind in second place. The car, which was in one of the hangars for a long time, despite its condition, was sold for 472,500 US dollars. Considering that only 141 cars were produced between 1951 and 1955, the price is fully justified.
Closed the top three Porsche 911 «Type 993» Turbo S 1997 release. One of 183 cars produced for the American market was sold for 467 thousand US dollars.
The top five also included the 1989 Bertone Lamborghini Countach «25th Anniversary» and the 1961 Jaguar E-Type roadster of the first «External Bonnet-Latch» series.
Anniversary Lamborghini was sold for 445 thousand US dollars, while the final cost of Jaguar remained unknown. The new owner exercised his right not to disclose the amount of the transaction.