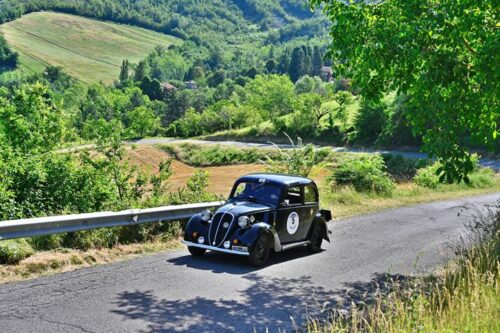 In Bologna, on June 26, the eighth round of the Italian Championship on the regularity of retro cars was held. 68 crews started the rally, the total length of the route this year was more than 180 km.
Guido Barcella/Ombretta Guidotti won by 51.06 in a Fiat 508 C (1938). For the crew from Bergamo, this is the sixth victory in the current season. Silver medalists were Vincenzo Bertoli/Alberto Gamba in the Autobianchi A112 Abarth (1979). Rounding out the top three was Angelo Accardo/Linda Messina driving the Alfa Romeo Spider Veloce (1971).
Gaetana Angino/Cristina Biagi in the Autobianchi A 112 (1973) won the best in the women's crew standings. The representatives of Scuderia Franciacorta Motori ASD won the team event.