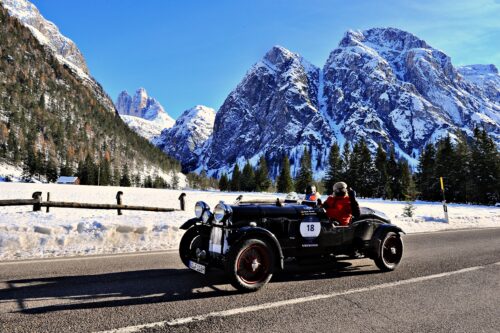 The third edition of Coppa delle Alpi will take place in 2023 from 1 to 4 March. The route will cover about 1,0000 km and will pass through three countries — Italy, Austria and Switzerland.
Registration of participants will last from 13 October, 2022 to 13 January, 2023.
Cars built up to and including 1990 will be admitted, and specimens built before 1965 will compete for the Italian Grand Events Championship. The overall winner and the winner of the prologue will receive guarantee of acceptance to the Mille Miglia 2024.