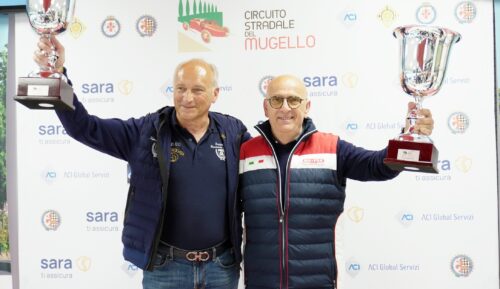 The third stage of the Italian Grand Events Championship has come to an end on the circuit of Mugello . The race was attended by 66 crews on classic cars. Only 61 saw the checkered flag on the circuit of Mugello, respectively.
With an advantage of more than points, the victory in the main standings was obtained by the crew No. 4 of Mario Passanante/Alessandro in a 1937 Fiat 508C. Fabio Loperfido/Alessandro Moretti finished second with 276 points. The last top-3 spot was occupied by Marco Gaggioli/Andrea Pierini of Promotor Classic on a 1937 Fiat 508 C.
The best foreign crew was Michel Decremer/Marie-Claire Martens from Belgium. Claudia Tagliaferri/ Elisa Panzeri became the best female crew.