«I am no magician, I am only learning», said a character of Russian-made a screen adaptation of a famous fairy-tale «Cinderella». Well, neither is our project, that is why, we cannot save the world from the spreading pandemic but we can give you a particle of «the most beautiful road race», widely known as «Mille Miglia». The help will be provided here by the most successful participants of the rally and the series of the interviews will be launched by a bronze medalist of the last year's edition, a 2018 «Mille Miglia» champion – Andrea Vesco.
— Good afternoon, Mr Vesco! We are glad that you are back to us! First of all, we would like to congratulate you on the podium finish (Andrea Vesco with his co-pilot, Andrea Guerini, came second – editor's note)! We had followed your performance for all four days. And there had been a real struggle with Moceri-Bonetti duo (2019 Champions – editor's note) which is quite stressful. How do you usually deal with such situations?
— Good afternoon! Yes, thank you for your congratulations, I am happy to answer your questions again. I'll proceed to the first one. We are easy in those situations because we have a lot of experience so we don't feel any panic struggling with other crews, I think that we must not be taken by emotions to do well.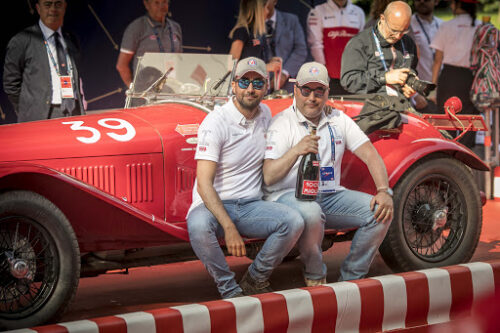 — This year the weather was far from ideal. We wonder what clothes are good in such cases and how you place them in the trunk, considering that there is not so much free space there?
— We have found good weather in the first 3 legs and the rain only in the 4th but usually we have special clothes for rain and the Alfa 1750 have a good space between seats and the fuel tank so we can put there the rain clothes and also the instruments bags.
— Over the last four years you have had 2 victories, 1 bronze-medal finish and the 2nd place this year. Is it psychologically more difficult to lead the race or to try to catch up with the opponents?
— I need to make a few corrections. We, actually, have gained the podium for the 6th time in a row (2 times 1st, 2 times 2nd and 2 times 3rd). It is really important for us to be always competitive for the top but the victory isn't always possible considering that great crews like Moceri-Bonetti and Tonconogy-Ruffini are participating.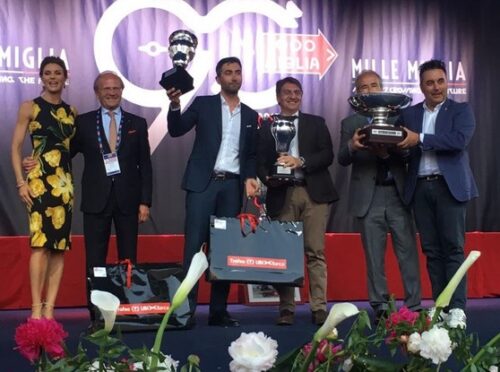 — Before the race you told us that you're planning to win Mille Miglia and Gran Premio Nuvolari this year. Are you going to participate in any other rallies to get ready for the September's event?
— I'll have my cars repaired in the summer months, so I think I will participate in some events during autumn, but I still have to decide.
— And the last question. In one of the interviews you said that Mille Miglia is quite a long race. But have you ever thought of taking part in a really long retro-rally, like «Peking to Paris», for example?
— Yes! Should be very great and maybe in the future I will do races like Peking to Paris, but not now. Anyway, they all seem to be fantastic events to take part in.