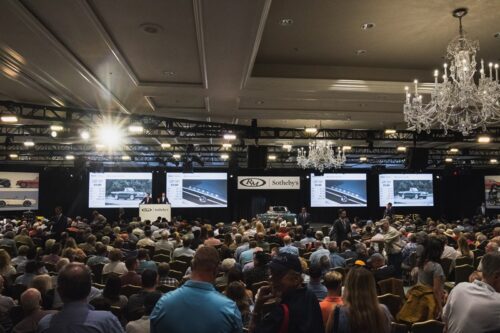 RM Sotheby's turned car auctions into social events, where you can't only buy a car profitably. But you may also discuss the latest news with like-minded people or make new acquaintances. However, to make it happen, an international team of specialists needs to spend more than one week, and sometimes months, searching, describing and preparing the lots for sale. We talked to Maarten ten Holder, RM Sotheby's Europe, about finding cars, forming a calendar and the difference between organizing a live and online auction.
– Mr. ten Holder, how is the calendar of events formed? Is it important to hold auctions around the same dates every year, or does it all depend on the specific situation?
– In normal (non-COVID) circumstances, our auction calendar is largely made up of established sales that take place around the same time every year. In some cases, this is because the sales are attached to a particular annual event, such as a major concours or a race weekend such as our Monaco sale. It's important that sales take place at an established time of year as it gives each auction a firm identity. Of course, each year will normally see additional ad-hoc sales placed into the calendar, often for one-off single collection sales. Year 2020 and the move to online only sales has been somewhat different. Although we have conducted online only sales to coincide with the usual dates of our established live auctions, we have also had to adapt to conducting sales with less emphasis on our usual annual schedule.
– How long before the auction does the preparation for it begin?
– All sales need many weeks and months of planning – particularly a live sale that needs a lot of logistical support and planning. The car specialists need many weeks to source the vehicles for the sales, get contracts signed, photography, writing the descriptions of the cars and producing a catalogue. We also need to provide enough lead time for all the marketing, PR and promotion.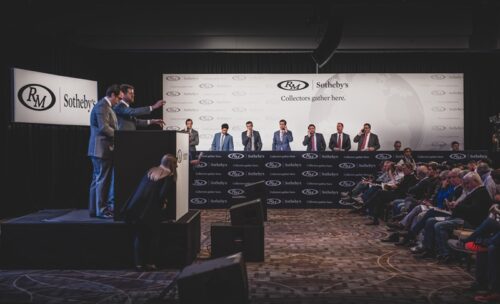 – How many people are involved in organizing an auction?
– There are many people. We have an international network of car specialists, a large team of administrators, client services, finance, marketing, photographers, writers and management.
–Which auction is more difficult to conduct: in-person or on an online platform?
– Live auctions are certainly more labour-intensive and there is a need to make the actual live experience as slick, entertaining and engaging as possible for our clients and visitors. The vehicle logistics are also more complicated as all the cars need to be moved around the world to a single location. However, online sales still require a huge amount of work behind the scenes to organise and conduct. Not least, the technology for the only online auctions needs to be very robust and highly functional for users, and this is where RM Sotheby's gained a considerable commercial advantage during 2020.
– What, in your opinion, is the main condition for a car to attract the attention of a potential buyer?
– This is a complex question, as buyers often seek very different things. Obviously, the condition, history and originality of a car are probably the three most important factors, although a car in bad condition can still be highly desirable if it has an amazing history and is still presented in very original condition. All cars must be priced at realistic market values in order to attract buyers.
– How does the selection of cars for participation in the auction take place and who makes the final decision on the inclusion of a particular lot?
– Most of our sales aim to offer a broad selection of cars from different eras and in multiple price brackets, as that is the way to attract the widest possible audience. Some sales tend to be of a more specific nature and may seek to offer less cars but of higher value, such as our Villa Erba sales in Italy. RM Sotheby's has quality criteria that must be met – we only wish to offer cars of good quality. We also try not to duplicate too many similar vehicle models in one sale. We have auction managers who are responsible for managing this process.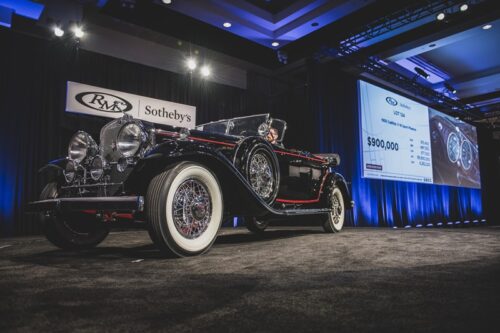 – Is there a so-called «top list» of cars that Sotheby's «hunt» for? That is, something so rare/valuable that you have to spend a lot of time searching.
– Of course! We are always looking for the rarest and most desirable cars that we can bring to market, but these could be from any era in the last 100 years and across all types of vehicles. Rarity and outstanding provenance are probably the two key factors that determine the perfect car to offer at auction.
– Do you have problems in organizing with such a vast experience, or is everything refined to automatism?
– After so many years of conducting sales and with the pressure we place upon ourselves to deliver events to as very high standard, we have refined the organisation of our auctions to be a very efficient process. But no two bids are the same and, of course, we always have challenges to overcome!
– Have there been any cases in your memory, or even in the history of the company's auctions, when unsold lots were not requested back by those who provided them?
– I don't believe anyone has ever failed to reclaim back their own property!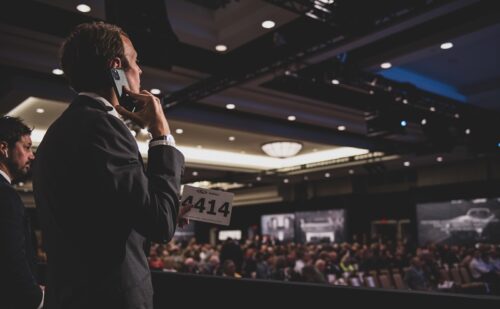 – And the last question. Your company has a rich history and status, so it's difficult to imagine such a thing, and, nevertheless, let us ask. Were there situations when a client became the owner of the car at the end of the auction, but could not immediately transfer the entire value, voiced by him/her?
– When you bid at an auction, your bid is a legally binding contract. If you win a lot, you are obliged to pay for it. Of course, over the years problems of this nature have arisen, but thankfully it is very rare. In the case of RM Sotheby's, we always have the interests of our clients at the heart of everything we do, so we will always find a satisfactory resolution for all involved.