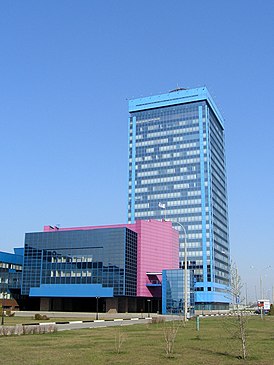 A significant event for the Russian car industry took place on January 9, 1967: the construction of one of the country's largest plants, AvtoVAZ, began.
In the 1950s against the backdrop of a car boom in Europe, the Soviet authorities began to look for ways to a variety of brands in the domestic market, which was then, in fact, represented by two brands: Moskvich and Pobeda (later Volga). Active negotiations began with representatives of the Old World who were more experienced in the automotive industry, and in 1964 the Italian concern Fiat volunteered to help. It was his Fiat 124 model that formed the basis of the first Zhiguli cars, and a place for the construction of a plant with a design capacity of 600 thousand cars a year was found in 1966 — the city of Togliatti, Samara region, became it.
The decree on the construction of the plant was signed in August of the same year, on January 3, the Central Committee of the Komsomol awarded the project the status of an «All-Union Komsomol construction site», and already on January 9, the builders who arrived at the site built up the campus and began to work on the construction of the future plant.
Cover: LiveJournal (user cronograph)