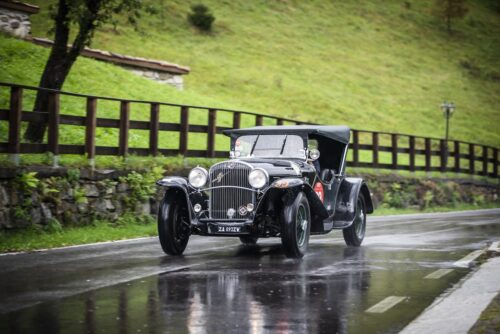 Vecars announced that this season the crews will be able to gather in Corte Franca on April 10 to battle over the trophy for the 14th time in the history of the retro-rally.
The center of the Franciacorta Historic will traditionally be the Solive Farmhouse where the main part of the competition will begin. The length of the route will be 140 kilometers with the total number of time control zones as 45.
The program of the event, of course, will include administrative check and scrutineering, for which participants will be expected already on Friday, April 9 at about noon. The next morning, the cars will undergo a control inspection, after which the crews will receive road maps and will be getting prepare for the start, scheduled for 11 a.m. local time.
Registration on Franciacorta Historic will be open on March 1 and a week before the retro-rally the participants list will be shaped. Let us remind you that last year the triumphants of the Corte Franca event were Edoardo Bellini and Roberto Tiberti, who won their 4th championship title. Previously, the crew excelled 3 years in a row, from 2016 to 2018, surpassing the achievement of Gigi Fortin and Laura Pile, who managed to win the main prize of the competition in 2009 and 2010.
You can relive the highlights of last year's retro-rally from the video provided by the press service of Franciacorta Historic.