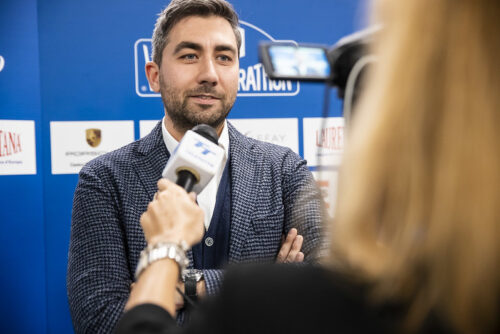 Next year, the participants of the Winter Marathon will have to cover a 500-kilometer route along the snow-covered roads of the province of Trento. One of the organizers of the event, Andrea Vesco, told us about the details of the preparation for the rally
-Every year the rally route increases — 420 (2019), 450 (2020), 490 (2021). Next year the route will be 500 km. What is the reason for this trend?
-It is not a particular choice, it depends on the places where we want to go. Next year will be a little bit longer respect to the 2021 because of the transit in Ponte di Legno, but in 2023 could be shorter, we still don't know
-How long does it take to prepare the route, given its complexity and the specific weather conditions in the Dolomite Alps?
Usually we work about 3 months to prepare the basic route and all the alternative ones that we coul use (as in 2021) in case of the closing of one or more dolomite passes due to bad weather conditions
-Your father said in an interview that you are engaged in the sports part of the rally. Who helps you in making a route?
-I have two friends (brothers) that helps me in the sports part, expecially on the road book, going two/three times in autumn/winter to verify if streets and road book symbols are ok.