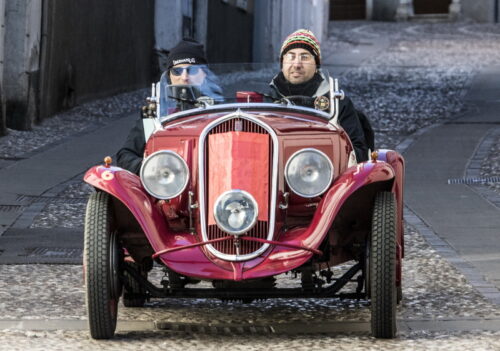 Last weekend, the second round of the Italian Championship for regularity on retro cars took place. There were 96 crews at the start, including the current winners of the Mille Miglia Andrea Vesco/Fabio Salvinelli.
«The race was nice and for me was the first of 2022 so a little bit rusty.. In the afternoon I had a better performance than in the morning but it was not enough to win this time, but I am happy anyway because the average was good as the opening race of the season (2.82 at the and)».
The victory at the round was won by the crew of Guido Barcella e Ombretta Ghidotti in Fiat 508C (1938 edition). The top three winners were closed by Luca Patron e Steve Clark on MG L Magna (1933 edition).