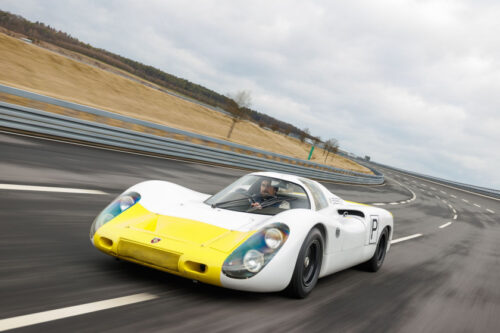 In Paris, March 18-20, a three-day Artcurial auction was held as part of the 46th Retromobile salon. 342 lots were put up for sale, including 170 cars, 30 motorcycles and 2 tractors. 30% of cars were presented by French automakers, in particular Citroen (13 cars) and Bugatti (7 cars).
As a result of the auction, 82% of the lots were sold. Total sales amounted to 37.8 million euros. Six cars were sold for more than 1 million euros, thirteen cars overcame the bar of 500 thousand euros.
The most expensive lot at the auction was the Porsche 907 (1968 release), which took part in the 1000 km of the Nurburgring in 1968 and the 24 Hours of Le Mans from 1970 to 1972. The car was sold for 4,390,400 euros, with an estimated value of 4-6 million euros.
In second place is a two-seat convertible with a removable hardtop — Ferrari F50 (1996 release). One of the 349 cars built between 1996 and 1997 went to a new owner for 4,161,000 euros.
The third result was shown by another car from Maranello — the 2003 Ferrari Enzo. The car, created in honor of Enzo Ferrari, in the color Rosso Corso DS322 was sold for 2,846,000 euros.
The fourth result was shown by the first hybrid car in the history of Ferrari — Ferrari LaFerrari, released in 2013. A model equipped with a v-12 engine with a volume of 6262 cm3 and capable of accelerating to 200 km / h in 6.9 seconds was sold for 2,714,440 euros.
The top five was closed by the Gordin Type 18S, which took part in the 24 Hours of Le Mans in 1950 and the Liege-Rome-Liège rally in 1951, with a result of 1,013,200 euros.