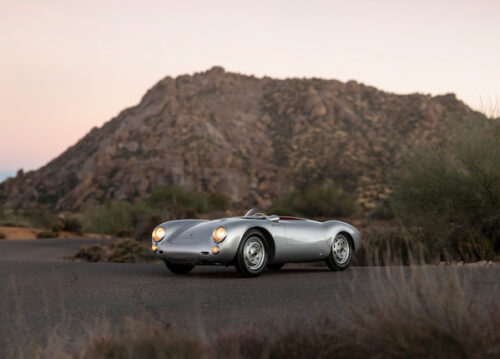 As part of the Amelia Island elegance competition, the British auction house Bonhams held an auction on March 3, which featured 84 lots. The largest number of cars were produced in the UK — 16 — Rolls-Royce, 11 — Jaguar, 3 — Aston Martin and 2 — Bentley.
The most expensive car was the first Porsche racing model — the Porsche 550 of 1955, sold for 4,185,000. .
In second place was the 1929 Duesenberg Model J Victoria convertible, sold for $1,066,500. This model was not only the fastest among American cars, but also the most expensive. Cars were often built to order and prices ranged from US$15,000 to US$20,000.
The third result at the auction was shown by the only car in the history of Jaguar, designed by the famous Italian company Pinin Farina, the 1954 Jaguar XK120 SE. The unique car was sold for 940 thousand US dollars.
In fourth place, with a score of $491,750, is the rare 1937 Riley Sprite Sports two-seater, which has FIVA, FIA and Mille Miglia registration.
Rounding out the top five is a Rolls Royce Silver Ghost 1914 from Barker & Co, which went to a new owner for $489,000. It is worth noting that the sold car is not original after restoration work. It was equipped with an electric starter, modern turn signals, a radiator.