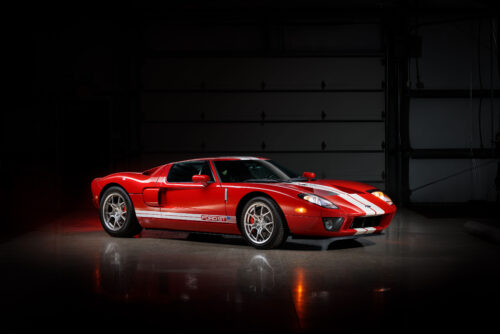 In Fort Lauderdale, Florida, on March 25-26, an RM Sotheby's auction was held, with a total sale of $16.9 million.
The most expensive lot at the auction was a 2005 Ford GT previously owned by singer Kid Rock. One of 669 cars, complete with a poster signed by designer Camilo Pardo and the musician's guitar, sold for $638,000.
In second place in the auction is a 1984 Bertone-designed Lamborghini Countach LP5000 S. The car, painted in Nero Tenebre with red interior, went under the hammer for $632.50.
Closed the top three is another car from Sant'Agata Bolognese roadster Lamborghini Diablo VT 1998 release. The car, equipped with a V-12 engine, air conditioning, a stereo system with a CD player, went to a new owner for $467.5.
On the fourth line is the 1984 Ferrari 512 BBi. The car, in the traditional color combination «Racing Red» (Rosso Corsa), with a beige interior, was sold for 462 thousand US dollars.
Fort Lauderdale's top five Fort Lauderdale 1962 Aston Martin DB4GT Zagato, based on a 1969 DBS at Rod Jolley Coachbuilding in Hampshire, England went to a new owner for $456.50.