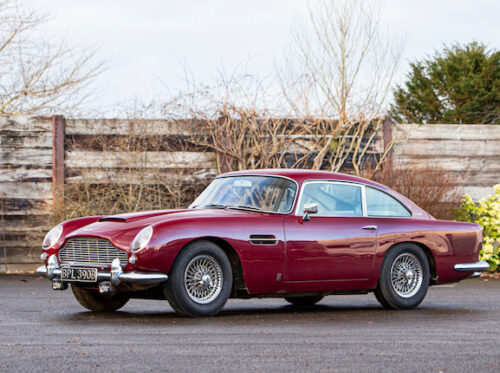 As part of the Goodwood Meeting, on April 10, Bonhams auction was held at which 77 cars were presented. Total sales reached £6.8 million.
The top seller was a 1964 Aston Martin DB5 that went under the hammer for £506,000. The car sold has been raced in the past, as evidenced by the marks found in 2004 during restoration. Since 2018, the car has not been used and requires a full restoration due to a number of technical problems.
In second place is one of the rare Maserati models — Maserati Mistral 4000 Spyder 1967 release. A car equipped with a 4 liter engine and a five-speed manual gearbox went under the hammer for 299 thousand pounds.
Closed the top three Aston Martin Lagonda of the first series in 1975 release. One of the eight cars, equipped with a 7 liter engine and upgraded for everyday use, was sold for 276 thousand pounds sterling.
In fourth place is a 1974 Ferrari 365 GT4 Berlinetta Boxer. The first car equipped with a 12-cylinder boxer engine was sold for 253 thousand.
Rounding out the top five at the end of the auction was one of the five coupes built on a short chassis, a 1938 Alvis convertible. The car, equipped with a 4.3-liter engine, went under the hammer for 241.500 pounds sterling.