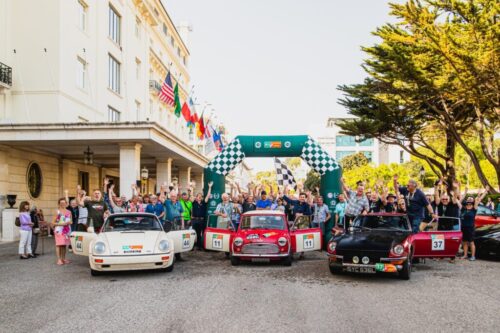 The London-Lisbon retro rally has ended in Lisbon. Of the 43 crews that went to the start of the capital of Great Britain, 38 saw the checkered one. In ten days (April 21-30). The participants covered 3,500 kilometers, passed 42 regularity zones and 8 tests.
Dick and Harry Baines won by 15 seconds in a 1965 Mini Cooper S. It is worth noting that this is the first victory for a father and son at an event organized by Hero Events. Last year they took part in the Novice Trial, Summer Trial and two HERO Challenges (June, July), but failed to finish in the top three in none of them. The best result for the crew was fifth place at the Hero Challenges in June.
Behind the Beints family, crew № 37, Nick Maris and Henry Carr, saw the checkered flags in a Datsun 240Z (1973). Rounding out the top three were Tony Sutton/Bernard Northmore driving a Porsche 911 SC (1984).