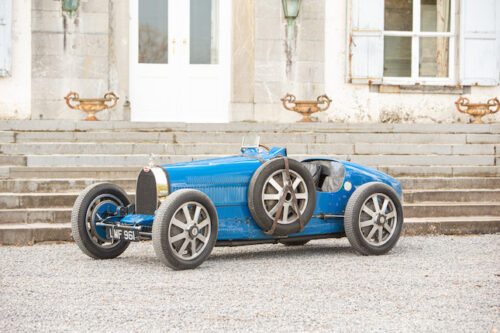 At the Fairmont Hotel on May 13, Bonhams held an auction for the 13th historic Monaco Grand Prix. 35 cars were put up for sale, the total cost of which amounted to more than 17 million euros.
The top sales were led by one of the first Bugatti cars with a 35TC / B engine (1927), sold for 2 million euros, with an estimated cost of 2 to 3 million. In addition to its unique technical characteristics, the car has historical value. The first race held in Monaco in 1929 was won by a Bugatti 35B (before the advent of the Formula 1 World Championship, races were held as independent events, ed.), in addition, one of the most famous pilots of the pre-war era, Louis Chiron, drove a similar car.
In second place at the end of the auction was the car Ferrari 275 GTS (1965 release). The car, previously owned by 1972 Monac Grand Prix winner Jean-Pierre Beltoise, went under the hammer for 1,495,000 euros.
Closed the top three almost new Porsche 959 (1988 release), which went to the new owner for 1,437,500 euros. In the late 80s, the Porsche 959 was the fastest production car legal on public roads.
Fourth and fifth places are occupied by the Porsche 911 GT2 coupe (1997) and the Bugatti Type 37 (1929).
One and 57 Porsche 911 GT2s produced for the Japanese market were sold for 1,046,500 euros. At the same time, the historic Bugatti sold for just 862,500 euros. The sold car was raced from 1931 to 1932, and also came third at the Chime Grand Prix in the province of Hainaut.