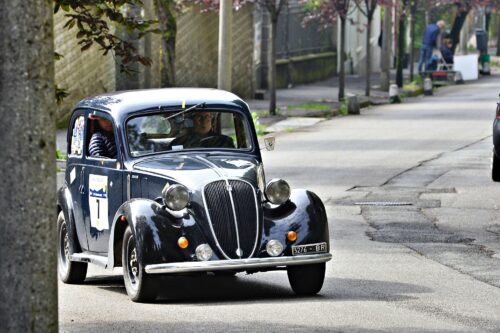 In the province of Biella of the same name, on May 7, the fifth round of the Italian Championship on the regularity of retro cars was held.
64 crews took part in the rally, including championship leaders Guido Barcella / Ombretta Gidotti, last year's Mille Miglia silver medalist Andrea Belometti in the crew of Doriano Vavassori, two-time Italian regular champion in vintage cars Mario Passanante.
The victory in the main standings with a minimum advantage (3.3 points) was won by crew number 7 — Guido Barcella and Ombretta Gidotti in a 1938 Fiat 508C. release. In second place are Mario Passanante/Alessandro Molgora representing the Franciacorta Motori team. Rounding out the top three were Edoardo Bellini/Stefano Cadei driving a Fiat 508 C (1937).
The crews of Nicola Barcella/Michele Vecchi and Franco Spagnoli/Daniel Bolzoni qualified on the fourth and fifth lines according to the results of the rally.
Rossella Torri/Caterina Vagliani were the best among the women's crews. In the standings for crews under 30 years old, the crew of Nicola Barcella / Miquel Vecchi won a confident victory.