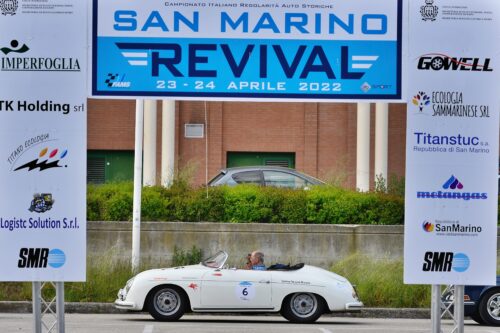 In San Marino, on April 24, the fourth round the Italian Championship on the regularity of retro cars was held.
50 crews took part in the rally, including championship leaders Guido Barcella/Ombretta Gidotti and last year's Mille Miglia silver medalist Andrea Belometti in a crew with Doriano Vavassori.
The victory in the main standings with an advantage of 98.36 points was won by crew number 4 — Guido Barcella and Ombretta Gidotti in a 1938 Fiat 508C. In second place are Alberto and Federico Riboldi in a 1937 Fiat 508C. Rounding out the top three were Nicola Barcella/Edoardo Pastremoli.
The crews of Anderea Belometti / Dario Vavassori and Valerio Rimondi / Liana Fava, respectively, qualified on the fourth and fifth lines according to the results of the rally.
In the standings among the women's crews, Angina Gaetana / Cristina Biaggi became the best.