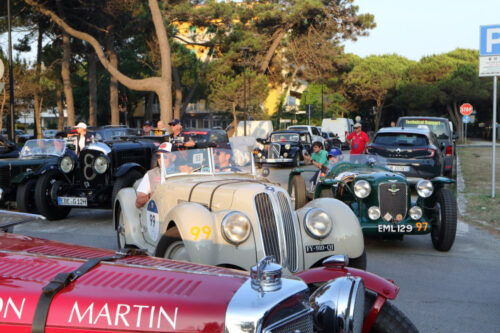 The Mille Miglia organizers have announced the route of the most beautiful road race in the world. Traditionally, the race starts and finishes in Brescia and passes through cities such as , Rome and Cervia-Milano Marittima, Parma, Milan .
1 leg — Brescia — Cervia-Milano Marittima
2 leg — Cervia-Milano Marittima — Roma
3 leg — Roma — Parma
4 leg — Parma — Milan
5 leg — Milan — Brescia
Registration for the Mille Miglia will open October 13th, and run until January 13th , 2023.
Cars that took part in the classic version of the competition from 1927 to 1957 are allowed to participate. The coefficient is calculated after careful consideration of the manufacture date, technical, sportive and historical features of every single car model.