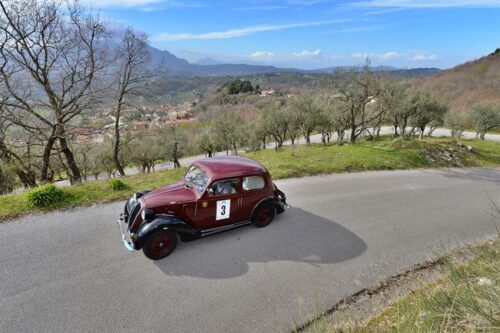 The third stage of the Italian Championship on the regularity of retro cars was held in Avellino. More than thirty crews came to the start. The total length of the route was 200 km, including 65 times trials.
The victory was won by the Angelo Accardo and Filippo Becchina crew on the 1938 Fiat 508C Balilla, representing the Franciacorta Motori. Nicola Barcella/Simone Rossoni took the second place with a gap of 82.31 points. Closed the top three winners Guido Barcella/Ombretta Ghidotti at the wheel of a 1963 Porsche 356 C.
The team competition was won by representatives of the Franciacorta Motori — Angelo Accardo/Filippo Becchina, Nicola Barcella/Simone Rossoni, Guido Barcella/Ombretta Ghidotti.