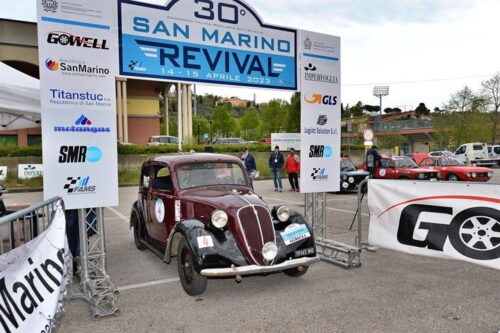 In San Marino, on April 24, the fourth round the Italian Championship on the regularity of retro cars was held. 50 crews took part in the rally, including last year's winners Guido Barcella/Ombretta Gidotti .
The victory in the main standings with an advantage of 45.84 points was won by crew number 4 — Alberto Scapolo/ Giuseppe Scapolo in a 1937 Fiat 508C. In second place are Angelo Accardo/Filippo Becchina. Rounding out the top three were Alberto and Federico Riboldi in a 1937 Fiat 508C.
The crews of Nicola Barcella/Simone Rossoni and Antonino Margiotta/Alessandro Vecchiattini, respectively, qualified on the fourth and fifth lines according to the results of the rally.