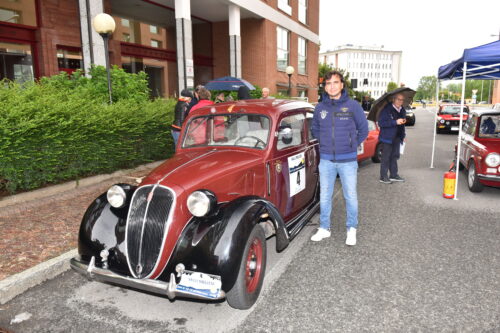 The fifth stage of the Italian Championship on the regularity of retro cars was held in Biella. More than 50 crews came to the start. The total length of the route was 185,39 km.
The victory was won by the Angelo Accardo and Filippo Becchina crew on the 1938 Fiat 508C Balilla, representing the Franciacorta Motori. Guido Barcella/Ombretta Ghidottitook the second place with a gap of 5,52 points. Closed the top three winners at Gianmario Fontanella/Alessandro Malta.
The team competition was won by representatives of the Franciacorta Motori — Angelo Accardo/Filippo Becchina, Nicola Barcella/Paola Maria Cicala, Mario Passanante/Alessandro Molgora. Gabriella Scarioni/Ornella Pietropaolo won women's standings.