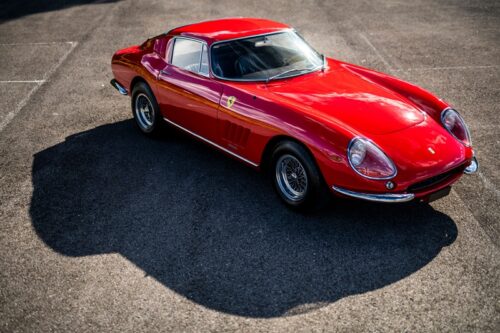 July 14-22, another RM Sotheby's online auction took place, with total sales of over $8 million. The auction was led by a 1966 Ferrari 275 GTB Alloy, part of the Richoz collection, which went under the hammer for €1,430,000.
It was followed by one of the iconic cars in the history of the world rally — a 1985 Lancia Delta S4 Rally, sold for € 770,000. In the final round of the 1985 World Rally Championship, chassis 207 was used by the famous Lancia Martini team. Finnish duo Ilka Kivimäki/Markku Alen finished second in the overall Lombard RAC classification, 63 seconds behind the winners after 63 stages and 880 km. Owning a combat vehicle is a rare success.
The top three was closed by a very «young» car — a 2009 Mercedes-Benz SLR McLaren 722 S in a roadster body for € 605,000. The five also included a motor boat and a 1970 Ferrari 365GTB / 4 Daytona Berlinetta.
Yes, you heard right. In addition to cars, a motor boat was presented at the auction, created by the famous British designer of Italian origin Sonny Levy in 1968 for Fiat boss Gianni Agnelli (Levi created boats for prominent politicians and businessmen, including the knight and billionaire Sir Richard Branson — editor's note). The 37-foot boat (≈11.3 m) Cinquanta G50, able to gain speed of up to 92 km/h (50 knots) due to four BPM V-8 Vulcano engines, was sold for € 450,000.
Maarten ten Holder, Head of Europe, RM Sotheby's, says: "Since the start of the COVID-19 pandemic, our business has had to adapt to new ways of connecting buyers and sellers of rare and exquisite machinery, and this latest Online Only auction is further evidence that our online auction platform is working supremely well. Surpassing €8m in sales is a good result for all concerned and the market continues to demonstrate resilience during the difficult year for the global economy."