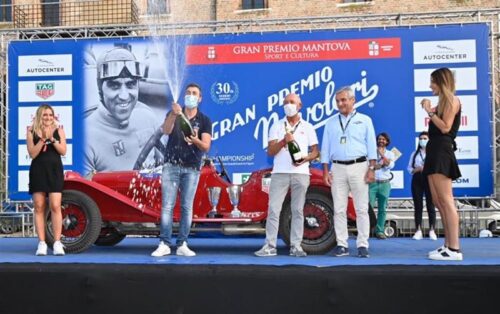 Registration for the retro rally has been started. This year It will be held from September 16-19 in accordance with the sports regulations of FIA, FIVA, ACI and the COVID-19 protocols. Registration will last until July 31.
Cars manufactured from 1919 to 1976 are allowed to participate in the event, certified by FIVA or FIA Heritage, as well as approved by ASI or certified by ACI Sport / ACI Storico, or a certificate of registration in the historical register of AAVS.
The total length of the route of the 31st Grand Prix Nuvolari will be 1000 km, passing through the central and northern Italy. In three days participants will visit Lombardy, Emilia — Romagna, Marche, Umbria, as well as the Tuscany region. On the penultimate day of the competition, crews will go to the Republic of San Marino for tests.
This year event will sponsored by a globally renowned energy drink manufacturer – Red Bull, and the Swiss watch company – Tag Heuer and Finservice.