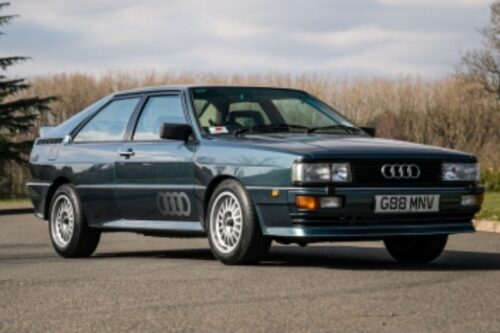 Last Friday, March 26, the first 2021 auction from Classic Car Auctions took place. As a result, more than 1.8 million pounds sterling was raised. At the same time, we note right away that one of the cars on display was withdrawn from the auction, while another newly-made owner wished to keep secret the amount spent on a red 1968 Triumph Spitfire Mk3.
The auction consisted of two sessions, the first of which went under the hammer 91 cars totaling over a million pounds, excluding the aforementioned Triumph. According to official figures, the sales leaders are German brands — Audi and Mercedes. One of three models with four rings on the logo featured on Spring Live Online — a 1990 Quattro 20V — topped the list of the most expensive deals, going under the hammer for £85,740. The second of the named auto giants, respectively, sent two representatives to the TOP-3: a 1963 230SL model was sold for 56,610 pounds, and a 1982 300SL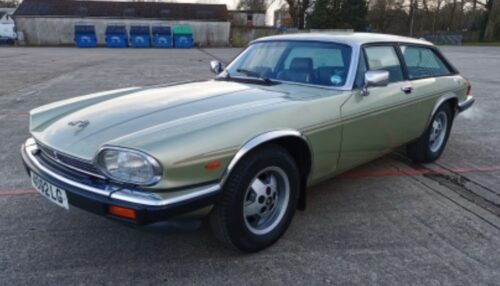 If we talk about the results of the sale of the Warwickshire collection, then the most profitable for the organizers were the models of the British brand Jaguar, which occupied the entire impromptu podium following the results of the starting half of the auction. The most expensive in the end turned out to be the 1983 XJ-S HE 5.3 Lynx Eventer, the final price of which was 47,730 pounds, almost 20,000 less paid for the rest of the top three models — the 1994 XJS V12 with a 6-liter engine and a retractable roof (£ 27,750) as well as another XJS 4.0 Auto Convertible (£ 27,195).
We should also add that the oldest car in the entire auction was a 1927 Ford Model T, and the most recent was a 2012 Land Rover Defender 110 TD XS Crew Cab. Both lots were put up in the first part of the auction and went under the hammer for 14,750 and 33,875 pounds, respectively.
Photo: Classic Car Auctions