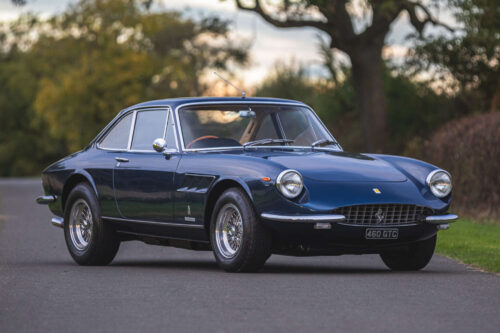 The Lancaster Insurance Classic Motor Show hosted the last-but-one auction by Silverstone this season. The three-day auction, two days which were dedicated to cars, brought organizers £ 9.2 million (83% of sales, ed.).
The most expensive lot was a 1967 Ferrari 330 GTC made especially for the British market. One of the best Gran Turismo car of its time, equipped with a twelve-cylinder engine and a five-speed gearbox, was sold for 540 thousand pounds.
The second result was shown by a 2009 Ferrari F430 Scuderia Spider 16M, released in honor of the Italian manufacturer's 16th victory in the Constructors' Cup in Formula 1. One of 49 vehicles delivered to the UK went to the new owner for £ 3,206,278.
On the third line with a more modest result was one of the most popular pre-war sports cars — the SS100 Jaguar 2½-Liter roadster in 1937, which went under the hammer for 281,375 pounds sterling.
The fourth and fifth results were shown by a 1955 AC Ace (Bristol) and a 1966 Ferrari 330 GT 2+2 of the second series.
A Bristol in the rare Pacific Green with black interior and powered by a Bristol D2 engine, installed in the 60s, sold for £ 219,375.
At the same time, Ferrari, developed by the famous Italian studio «Pinin Farina», lost just about £ 11,000 to its rival and was sold for 208,125 units of Her Majesty's currency.
A few words should be said about the Williams F1 team's 'Red 5' FW14 demo car. The only surviving factory-assembled specimen that has survived to this day in original condition was sold for £ 154,125.
Nick Whale, «Silverstone Auctions» Managing Director stated, «I am delighted with how the weekend went. There was a fantastic atmosphere in the room; a real buzz, something we really missed last year. I am happy we could sell so many fantastic vehicles on behalf of our venders; no doubt the buyers are just as thrilled with their purchases. We are already looking forward to a busy, successful year in 2022».