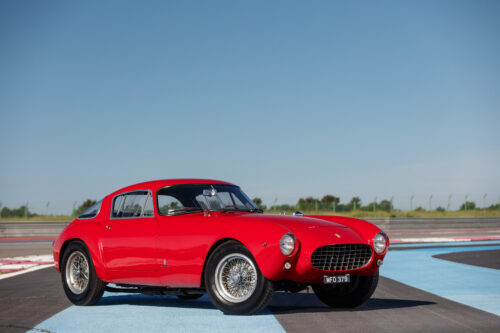 The final in-person auction of RM Sotheby's was held at the Paul Ricard Circuit on November 19, with total sales of €39,532,700. All the lots presented at the auction were sold, including 77 cars.
The first place with the result of €6,192,500 was taken by a 1955 Ferrari 250 GT Berlinetta. One of three Pinin Farina-bodied cars similar to the 375 MM Berlinetta, and one of the best-preserved cars in history for 2021, has been listed in the Ferrari Classiche Red Book.
The second position was occupied by another Ferrari car with a body from «Pinin Farina» — a convertible Ferrari 250 GT of the first series, released in 1958. One of the most elegant cars «Gran Turismo» of the 1950s was sold for € 4,420,625.
The last in the history of Ferrari is the last V-12 racing car — Ferrari 575 GTC (2005) and created for the Italian championship in the «Gran Turismo» class. This lot went under the hammer €2,648,750.
The fourth and fifth results were shown by the Renault-Alpine A442 (1976) and the Ferrari 275 GTB (1965).
One of four Renault races to compete in the famous 24-hour Le Mans marathon on the Sarthe circuit in 1977 and 1978 and the only car in private ownership went to the new owner for €2,255,000.
The first civilian vehicle produced at the Maranello plant with a Transaxle spaced transmission and independent rear suspension completed the top five with the result of €2,142,500.
Augustin Sabatié-Garat, Head of Sales at RM Sotheby's Europe said: It was an honour for us to be entrusted to sell the Guikas Collection, bringing so many important road and race cars to market in such a unique way. Each of these incredible automobiles is sure to provide their new owners the same gratification they did to Mr. Guikas, whether occupying a place of honour on display, in the heat of vintage rallying and competition, or simply being exercised on a carefree drive on their new owner's favourite road. This has been a project of epic proportions and a huge team effort for everyone here at RM Sotheby's, and we are delighted with the results.