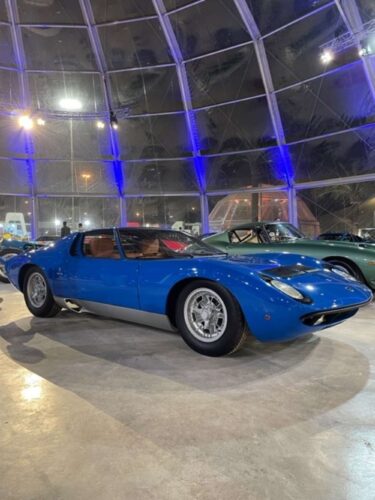 «Silverstone Classic» held an auction as part of the Riyadh Auto Show on November 25. Fifty lots were presented at the bids, most of which were cars.
The most expensive lot of the auction was a 1967 Lamborghini Miura. A left-hand drive car equipped with a 3.9L 12-cylinder engine was sold for US $ 2.415 million.
In the second place according to the results of the auction in Riyadh was a 2015 Porsche 918 Spyder. The car, powered by three engines — a naturally aspirated V8 of 4,593 cc and two electric motors producing an additional 282 hp — was sold to the new owner for $ 1.575 million.
The top three most expensive cars of the auction was closed by Bugatti Veyron Mansory of 2009 release. The car made of carbon surpassed the $ 1.417 million mark.
Mercedes-Brabus B63S-700 6×6 (2015) and Lamborghini Aventador Roadster SV (2016) showed the fourth and fifth results in the Middle East auction.
A more powerful version of the Mercedes G63 AMG 6×6, able to reach 140 km/h in 7.4 second, was sold for $ 861,000.
Lamborghini, presented at one of the most prestigious elegance concourses in the world — Pebble Beach Concours d'Elegance — in 2015 went under the hammer for 546,000 US dollars.