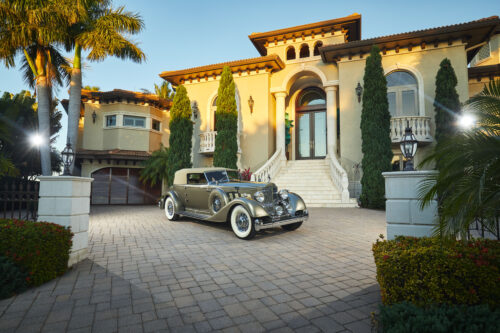 Auction house RM Sotheby's, on March 5, held a traditional auction as part of the Amelia Island Elegance Contest. 88 cars were presented at the auction, 86% of which found new owners. Total sales amounted to $46,636,640. 11 lots exceeded the 1 million mark.
The most expensive car at the auction was a pre-war Packard Victoria designed by Raymond Dietrich, 1934, sold for $4,130,000.
In second place is the 2015 Ferrari LaFerrari. One of 500 vehicles produced between 203-2016 with a two-year factory warranty sold for $3,662,500.
Closed the top three lot 154 — Duesenberg Model J sedan from Murphy 1930 release with a result of 3,525,000 US dollars. In 2011, the sold car won the best in its class at one of the most prestigious competitions of elegance in the world in Pebble Beach.
In fourth position is the 2019 Bugatti Chiron Sport. A car that combines exclusivity, power, comfort, technology and style was sold for $3,360,000.
The top five according to the results of the auction was closed by the 2020 McLaren Speedtail. The second car imported into the USA and 87 out of 106 produced was sold for 2,700,000 US dollars.