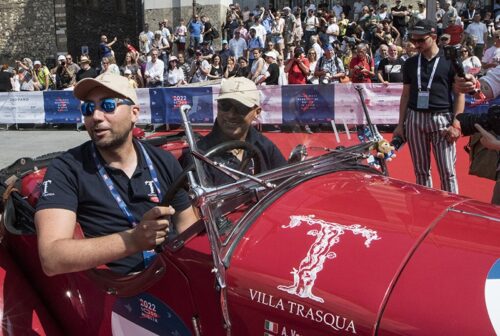 The crew of current Mille Miglia rally winners Andrea Vesco and Fabio Salvinelli keep ther lead after second day of the competition. At the same time, the advantage over the closest pursuers increased to 410 points. Second place in the standings is occupied by Alberto Aliverti and Stefano Valente.
Last year's runners-up Andrea Belometti and Gianluca Bergomi moved up to third place. They are 815 points behind leader.
On the top-5 after second day of race included the winners and awardee of the Mille Miglia of previous years Sergio Sisti / Anna Gualandi (842 points behind), as well as the current winners of the Gran Premio Nuvolari rally Lorenzo and Mario Turelli (872 points behind).
On Friday, the participants of the Mille Miglia 2022 will have to overcome the path from Rome to Parma.